Advent with Your Elf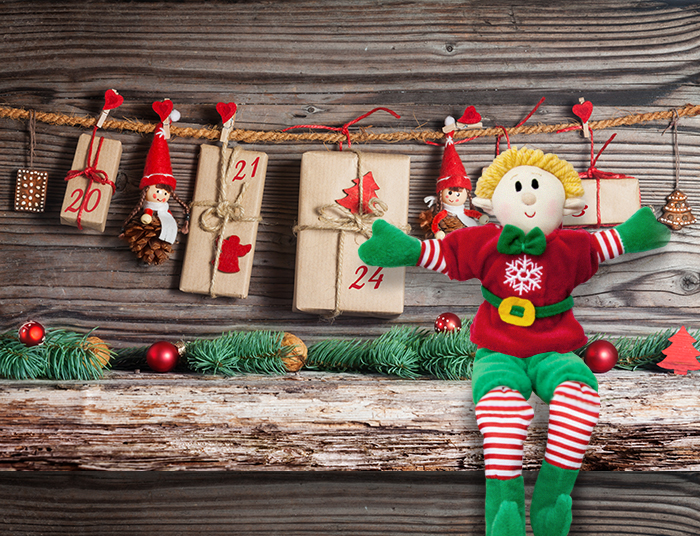 Creative Advent calendars for kids seem to be becoming more and more popular. From treasure boxes to Lego Advent calendars, people and brands are getting more and more creative as they prepare for Christmas. This year, ask your Elf to help out in the festivities. Here are three ways Elves can help count down the days to Christmas.
A Note From Your Elf
Lots of Elves love to teach their friends about the true meaning of Christmas. These Elves do so by leaving a note with a bible verse for their friends every morning. Some Elves like to include a little message about the verse and how it applies to life as well.  Sit down each morning with your Elf and discuss what he had to say. Advent is about preparation, and what better way to prepare for Christmas than reading scripture each morning?
Catch Me If You Can!
Does your family have a sneaky Elf? Make mornings even more fun when your Elf hides the advent note during the night. Your children will have to search the house for their Elf and his note each morning.
Add Something Sweet
Your Elf can make mornings even sweeter by adding a treat in with their note. Some sneaky Elves are known to get into the candy jar at night to leave a special gift for their friend. What a great way to get your children excited about advent!
Advent is a wondrous time to prepare for Christmas, and you can be sure your child will experience the magic with their Elf by their side.  Whether you use scripture or sayings about caring and the wonder of the season, your child is sure to cherish the memories made this Christmas season!