Create an Elf Magic Ornament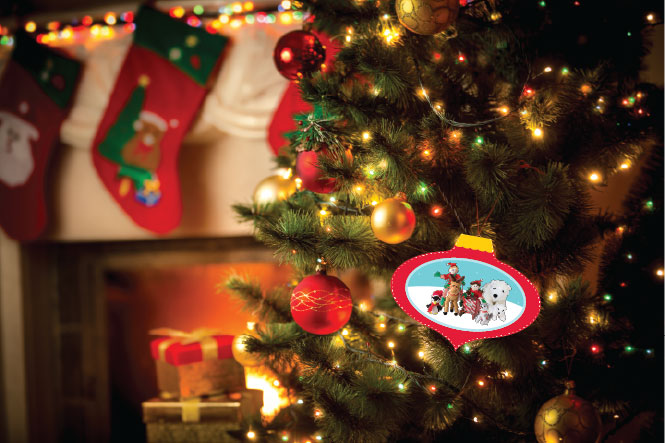 Hand-made presents are the best kinds of gifts, and the same goes for ornaments. Hand-made decorations are the ones that add the most character to your tree – the ones that will be special to you years down the road. Add your favorite holiday friends to your Christmas tree this holiday season with this hand-made Christmas ornament activity. Follow the instructions below to create your own Elf Magic ornament.
* This activity may require parental supervision.
Materials:
Ornament pattern
Scissors
Tape
String
Instructions:
Download the printable below. Print out your ornament on normal paper, or card stock if you want a more sturdy ornament. Fold the piece of paper in half along the grey dotted line. Cut along the white dotted line around the ornament. Tape the backs of the ornament together. Punch a whole in the top white circle. Tie a string in a loop, hang on your tree and enjoy!