How to Create and Spread Smiles to Friends and Family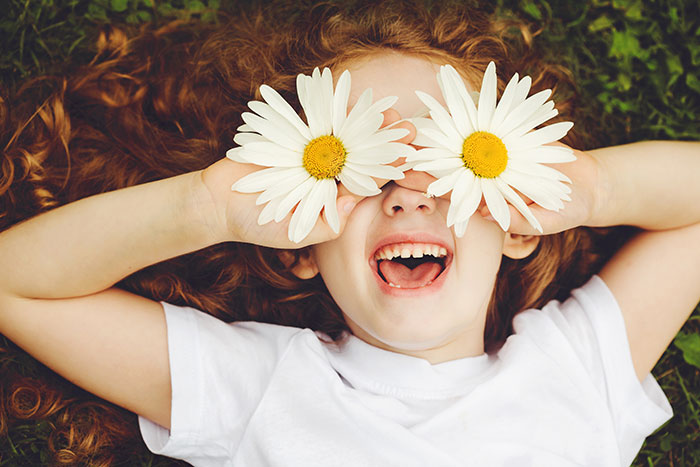 If you see a frown, do something about it! Here are three great tips for how to create and spread smiles to the faces of friends, family, and even strangers!
1. Say something nice.
Don't underestimate the power of kind words. How many times have we all walked past someone and thought about how nice her outfit was or how good his new haircut looked, without saying anything?
One of the easiest ways to make someone smile is to say something nice! Compliments make people feel good about themselves, even if the kind exchange is just in passing. The best part is that whether you know someone or not, your kind words will have a big impact—and likely offer a big confidence boost.
2. Call up a friend you haven't seen in a while.
People are constantly on the move, whether it be for their jobs, education, or simply due to life's many turns. Consequently, it's too easy to lose touch with a good friend. So bring a smile to an old friend's face, call him up for no other reason than to reminisce about old times.
Not only is this a great way to remain in contact with acquaintances and to maintain valuable relationships, but it's good practice for socializing in general. You can practically feel the smile coming through the phone!
3. Practice random acts of kindness.
Happiness is almost all but guaranteed when it comes from out of the blue. The next time you're in line at a drive-thru, ask the cashier what the person behind you ordered and pay for that person's food. If you see a neighbor doing yard work, stop and ask if you can help. If a classmate or workmate drops something, pick it up for him.
Even the smallest gestures will be greatly appreciated. Don't worry about feeling silly or awkward in the moment—the offer of kindness will be appreciated, even if the help isn't needed. People will be happy that someone else is thinking about them and noticing them. A random act of kindness almost always results in a genuine smile.