Creating Holiday Traditions For Halloween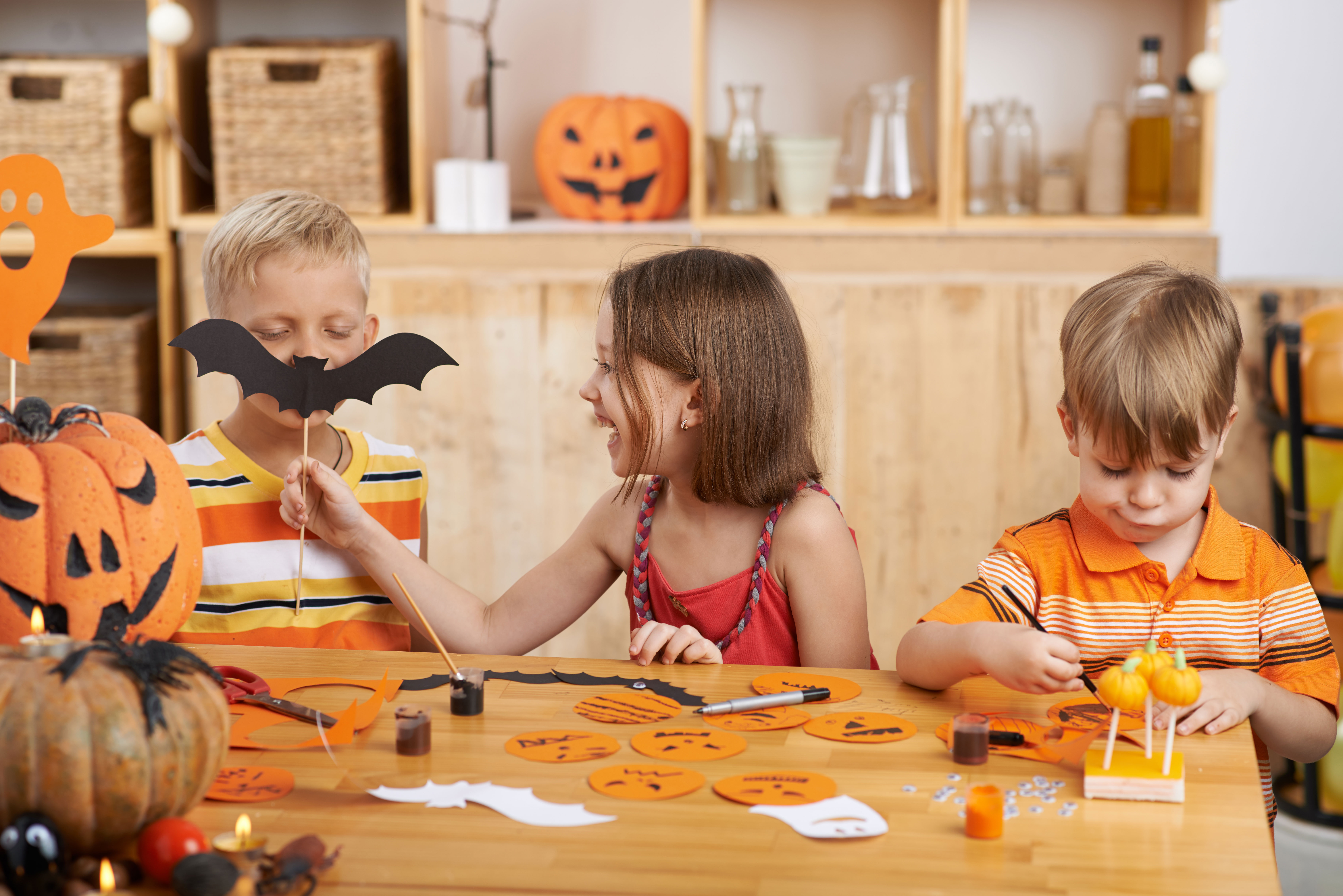 It's no surprise that children love Halloween. Getting treats and playing dress-up easily makes it one of the most popular holidays. However much the kids enjoy it, though, Halloween is often missing one important element: a family tradition. Holidays with strong family traditions, like Christmas and Thanksgiving, offer a bonding experience for the family, and a ritual that children anticipate and look forward to every year.
Start a new family holiday tradition that will encourage family bonding, and that your children will long remember. Here are six ideas to get you started in creating your own unique holiday traditions for Halloween:
1. Haunted House or Spooky Woods
This one isn't just for the kids! Decorating a house or a forested area is fun for the adults, too. Send out flyers ahead of time, and get friends, family, and the neighborhood involved each year. This is a bonding experience for the entire community, and for the families in it. It's a big task, but when everyone pitches in, the entire community will have a memorable time creating something they're proud of.
2. Halloween Movie Marathon
There's no shortage of Halloween movies that run the gamut from cute and fun, all the way to sleeping-with-the-lights-on scary. Designate one night each October to make popcorn, dim the lights, and host a Halloween movie marathon.
If you have young children, look for family-friendly and age-appropriate Halloween-themed films. Some popular Halloween movies that adults, and both young and older children will enjoy are:
Hocus Pocus (1993)
Halloweentown (1998)
Monster House (2006)
Hotel Transylvania (2012)
During the movie marathon, you can even incorporate other traditions, like making a special Halloween-themed food that's fun for the entire family to get involved in.
3. Caramel Apples and Popcorn
Baking Christmas cookies is always a fun tradition, so why not do something similar and hold a Halloween baking day in October? You can make gourmet caramel apples, caramel popcorn, pumpkin pie, or hot apple cider. It's also fun to integrate it with other traditions, like the Halloween Movie Marathon. As a bonus, your home will smell delicious after all that baking!
4. Halloween Breakfast
Make Halloween day extra special by starting a Halloween breakfast tradition. Make pumpkin waffles or pancakes with spiced apple slices on top. Grab a pumpkin-shaped cookie cutter and make the pancakes in the shapes of pumpkins! Just make sure that you use a metal cookie cutter, set it on the pan, and pour the pancake batter into the center. Here's an easy and kid-approved recipe for yummy pumpkin pancakes:
1 Can Pumpkin
3 Cups Pancake mix
2 Teaspoons Cinnamon
1 Teaspoon Nutmeg
1 Teaspoon Pumpkin spice
You may also need to add a little water as you slowly mix the batter. Remember, the pumpkin is adding moisture, so you probably won't need much.
5. Group Trick-Or-Treating
What makes trick-or-treating more fun? More friends! This is another family tradition that can incorporate other families in the neighborhood for a community-bonding event. Coordinate with other parents on your block, so you can get the children together for a big group trick-or-treat outing. You'll get to socialize with other parents as you go door-to-door, and the kids will get to have fun with their friends—and maybe even meet new ones.
6. Elf Magic Visit
Your Elf is probably getting antsy, waiting patiently for Halloween and Thanksgiving to end, and for Christmas time to come around. So why not invite your Elf to come visit on Halloween day and let him hand out candy with you, or stand guard by your candy bag? The appearance of the Elf each year will be a fun event that the kids will anticipate, which signals the start of another holiday season.
You may even have your Elf bring a note from Santa about how good the children have been. Whatever he does, your Elf will be glad to join his friends, and enjoy creating Halloween traditions, too!