3 Awesome DIY Indoor Sensory Games For Kids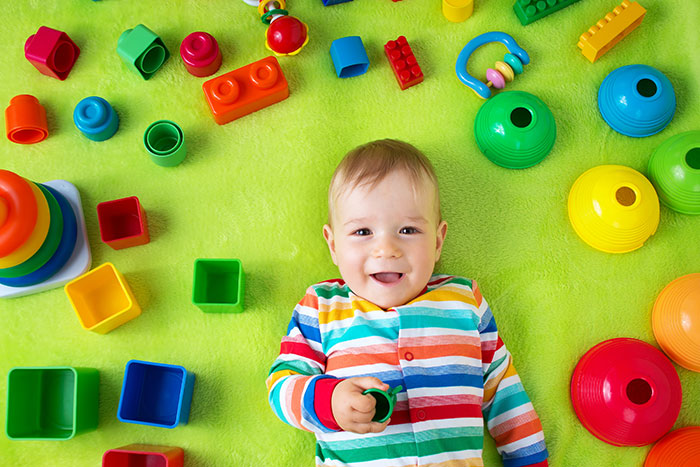 Stuck indoors? Even though it's still a little cold outside, get creative with these fun winter activities for kids. Sensory activities—fun learning games that stimulate the senses—are a great way to let the kids explore their senses and surroundings while staying active. The best part? These 3 DIY indoor sensory games can all be done using common household items.
1. Fascinating Sensory Bottles
Kids are naturally curious. Ever notice how interesting a half-filled bottle of water is? Probably not. But to kids—especially the smaller ones—investigating everyday items is how the learn about the world.
Create your own sensory bottles by re-purposing clear water bottles or peanut butter jars. Make sure the lid is on tight (check them every day) and fill the bottles with different materials that engage sight and sound with bright colors and interesting noises. Here are some of our favorites:
The Rain Bottle: Dried spaghetti, toothpicks, and rice all make great rain sounds.
The Calming Bottle: Water + Glitter + Glue. (This one is useful for post-tantrum calm-downs)
The Rainbow Bottle: Water + Food Coloring. Make a set of bottles using different colors.
These are our personal favorites, but feel free to get creative: use beads, pom-poms, or other small items from around the house.
2. Ooey-Gooey Slime
Don't forget how important it is for children to explore their sense of touch. This twist on classic play dough will have the kids up to their elbows in fun for hours. This slime offers a cool tactile experience. There are plenty of different recipes to choose from and everything you need is probably already in your kitchen.
3. Exploration Bins
The exploration bin is not only a great sensory activity, but the contents inside are always a surprise, which adds to the fun. To get started, find an empty container and fill it with objects that are tactile and make interesting sounds. Fill the bin according to a theme or accommodate your child's interests. A few starter themes include:
● Construction: Toy trucks, dried beans, and spoons.
● Space: Glow-in-the dark stars, rice (bonus points if it's colored), and small bouncy balls.
● Nature: Lentils, scoops, smooth stones, small cupcake foils.
Sensory activities are a great way to keep your kids engaged on cold or rainy days when they aren't able to get outside. Some of the activities may require more supervision than others, but the fun the younger kids are sure to have will be well worth the effort.