Easy & Delightful Cold-Weather Recipes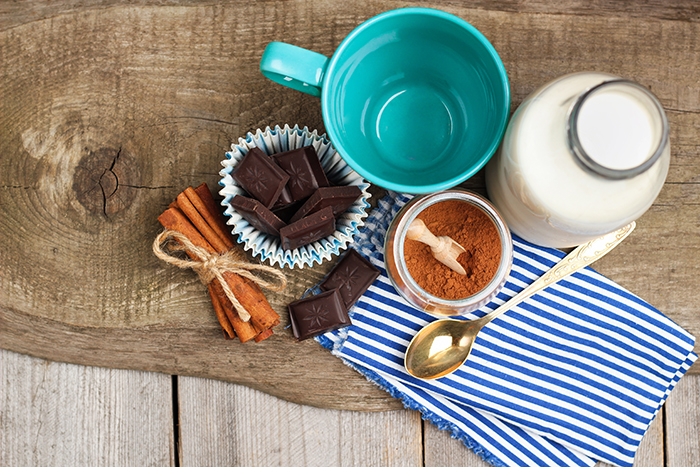 The winter months are exciting when you're planning for Christmas and there's snow on the ground. But they can be a bummer when it's too cold to go the playground or even to your backyard without bundling up like you belong in A Christmas Story. Yet, let us not be fooled! The winter months bring opportunities for some of the most delicious and whimsical food recipes. Here are two cold-weather recipes that are simple and easy, but will warm your hands and heart until spring arrives.
Homemade Hot Chocolate
Let's start with hot chocolate. If you've never made it from scratch, now is the time! Homemade hot chocolate, like this recipe from Momables, is so simple and utterly divine that you'll wonder why you ever bought those little packets anyway.
With a little planning, this simple delight can be even more engaging:
Make it a hot chocolate bar by filling little bowls with toppings.
Add crushed up candy canes, mini chocolate and butterscotch chips, mini marshmallows, sprinkles, pirouette cookies, crushed up Oreos, whipped cream, caramel syrup, ginger snaps or anything else that goes well with chocolate (let's face it, almost everything is delicious with chocolate!)
Crock-Pot Apples
Gala, Fuji, and Pink Lady varieties all work well, as do many other types of apples. The only variety you should avoid for this recipe are Red Delicious apples.
Slice up several apples. Though the skins will add a nice tart flavor, you can peel the apples if you wish
Place the apple slices into your crock pot.
Sprinkle some cinnamon over them.
Let the apples cook for four to six hours on low, stirring once or twice.
The apples will become soft and tremendous and will make your house smell like Christmas all over again. Completely Delicious has a recipe for elite crock pot applesauce which is a bit more intensive, but still easy enough for a busy life.
So grab your aprons, and get started making these fun winter recipes with your loved ones. Then go sit on the couch or by the fire and enjoy!