Create a Jersey for your Elf!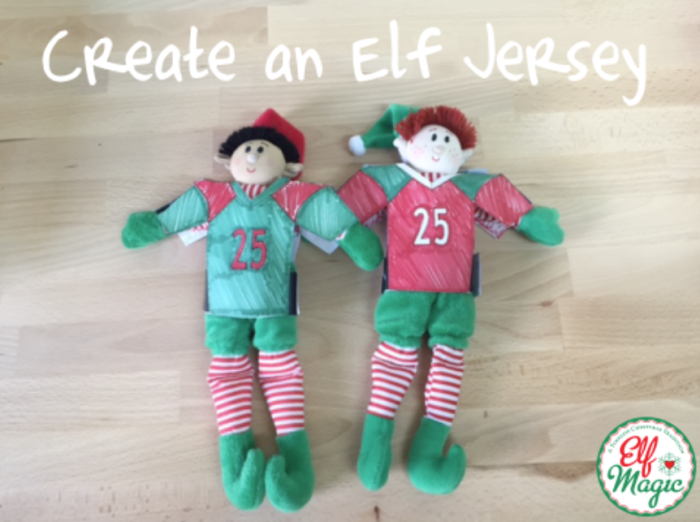 If your family loves football, why not include your Elf in the action? Follow these steps to give your Elf a jersey and include him on the team. *This project may require parental supervision.
What you'll need:
Scissors
Markers or crayons
Tape
Jersey pattern
How to:
Download the activity below.
Color the jersey in with your favorite colors.
Cut out the jerseys including the black tabs.
Fold the black tabs backwards.
Place the jersey on the front and back of your Elf.
Tape the black tabs together.
Game on!
Need an Elf to join in on the fun? Find your football buddy here.