Elves Ease Back-To-School Anxiety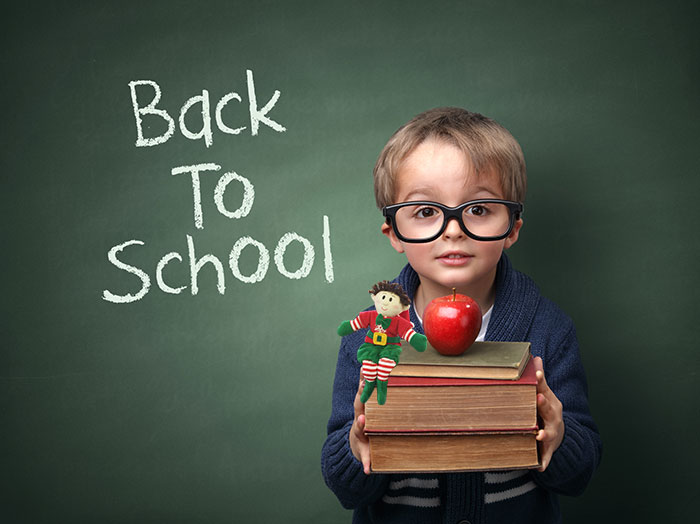 As summer winds down, and families prepare for a new school year, children may feel some anxiety. Children worry about their new teachers, if they will make friends, and all of the unknowns in a new class, grade, or school. What better way to boost a child's spirits than with a little Christmas magic?
Invite your family Elf back to visit for a few days right before the first day of school. Your Elf can check in with the child, bringing notes of encouragement on each visit. Of course, each can be personalized, but here are a few letters that Elves have written in the past.
3 Days Before School
Dear Friend,
I have been keeping an eye on your new teacher, and do you know what? She seems super sweet. I've noticed that she is kind and thoughtful. She is eager for the new school year to start and has been working so hard to get everything ready. I can tell you are really going to like your new teacher!
2 Days Before School
Dear Friend,
Hello again! I took a little peek around your classroom last night. Your teacher has picked out a very special spot just for you. There are many books and fun games to play in your classroom, and I know that you are going to have a blast this year! I've been chatting with the other Elves, and it looks like you are going to have a lot of neat classmates this year, too! You are going to make some new friends for sure!
1 Day Before School
Dear Friend,
I've enjoyed spending these last few days with you! I know that you are going to have a great time in your new grade. Your teacher has so many fun things planned. When you feel nervous, remember, I'll be keeping my eye on you. I know you are going to have a great day!
Elves have also been known to bring small treats with each note. Special pencils, fun erasers, or new school clothes are easy, encouraging treats for a child. Your Elf Magic Elf is here to make the children in your life feel loved, whenever they need a little extra kindness.