Elves Playing in the Snow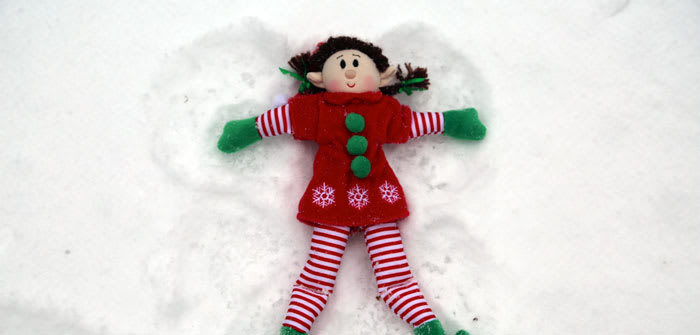 Elf Magic Elves' favorite type of weather is cold and snowy! They enjoy everything winter.  So, don't be too surprised when they come visit and have snowball fights with cotton balls, sled down the stairs, make flour angels and turn the bathroom into a winter wonderland. The Elves want to share a little bit of the North Pole with you!
"The linen closet was totally empty when we found our Elves in the morning. They had created a winter wonderland in our den. Elf Candy, Elf Collin and Elf Piper had covered all of the furniture, tables and floor with white sheets, white towels, white pillowcases and white blankets. Even though it was not as soft as the real stuff it looked awesome! We downloaded the skis and snowboard then they used them to ski and board down the couch and stairs."
Want an Elf Magic Elf of your own to join in on the fun? Meet the Elf Magic Elves!