Fun Ways To Teach Children About The Chinese New Year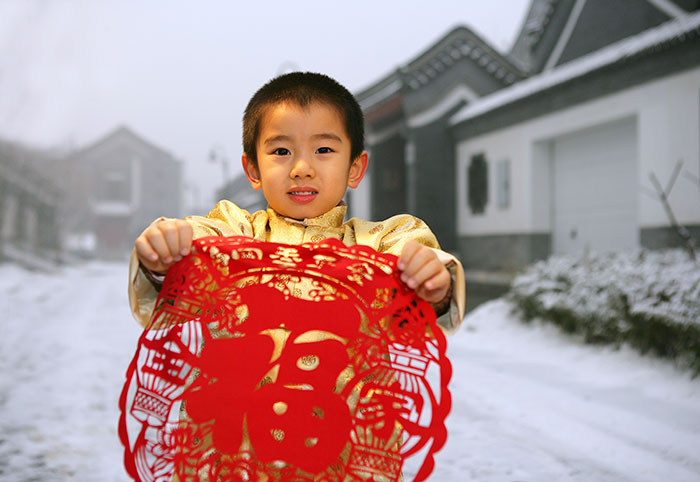 A new year, a new start—something about this idea always makes us come alive. Wouldn't it be great if the New Year hype lasted a little longer?
Perhaps we could learn a thing or two from those bringing in 2016 the Chinese way! In China, the New Year celebration is one of the longest festivals in the world, lasting from January 15 – February 8.
And this year's celebration ushers in the year of the Fire Monkey. The positive attributes associated with this unique animal are personal accomplishment and the possibility that anything could happen. Those are inspiring ideas, and ones that we could all incorporate into our lives—children and adults alike. Start by teaching kids that the Chinese New Year, and all of its hope for the future, is a beautiful tradition that is rich in culture and meaning. Here are our favorite Chinese New Year activities for kids:
1. Quiz time!
Children are curious beings who love discovering facts about the world around them. Why not collect some information about the fire monkey and create your own trivia game? You could even broaden their education by adding cool facts about China. This is great for children of all ages. The whole family can even get in on the fun.
2. Craft with red paper.
Around this time, many Chinese families decorate their doors and windows in red cutouts with inspiring ideas like happiness and longevity. Stock up on shades of red construction paper and let your children's imaginations wander.
3. Get your Jai on.
On the day of the New Year, the Chinese prepare a vegetarian dish called Jai. Some will go as far to put additional ingredients, as they believe those ingredients have significant meanings. For example, bamboo shoots express well wishes. Have the children learn their way around the kitchen by assigning them a task in cooking up this traditional meal.
4. Light up the night.
In China, celebrants use fireworks to diminish evil and to bring good luck to the New Year. See if any local place is doing an event or invest in your own fireworks. Bundle up and give your family the feel of the Fourth of July in the winter.
December 31st was great—but there's no need to stop the celebration! Expanding the New Year by celebrating like a different culture isn't just fun, it's a beneficial and enlightening experience for everyone.