Giving Cheerfully With Kids During Christmas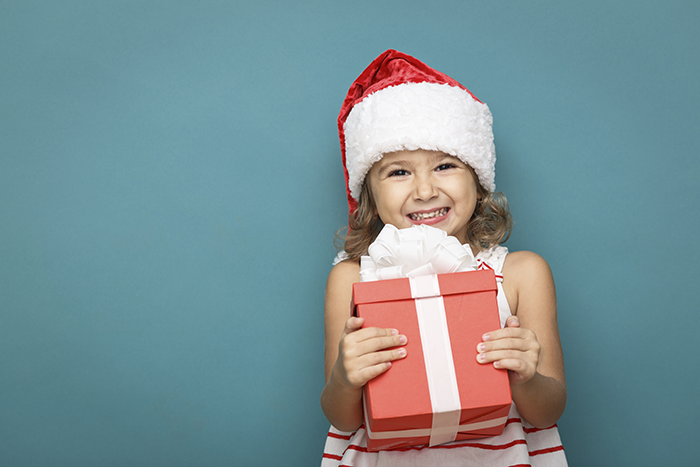 Christmas is just around the corner. Is your advent calendar out, so you can keep track of the days by offering nightly sweet treats? If you're creative, did you make an advent calendar yourself and fill it with nightly Christmastime activities?
Either way, you've probably noticed that time is going by quickly (although if you ask the kids, time is probably not going by quick enough). But rest assured, there is still time to insert some Christmas cheer into the world. No matter how much we love hot cocoa, cookies, and Christmas trees filled with precious ornaments—and we do really love those things!—there is more to Christmas cheer.
Take some advice from Santa and his Elves, and purposefully think of others. Santa and his Elves work tirelessly, but they always keep a cheerful attitude. They work all year making gifts with love, wrapping them with care, and finally delivering them.
So, how can you take this North Pole lifestyle and use it in your neighborhood? Every day, do one selfless thing that will help out someone else. Think outside "the gift box" when you do this. Take our suggestions if you like:
Tape quarters to the candy machines at the grocery store.
Offer to help your neighbor carry in her groceries.
Let someone cut in front of you in line.
Give away clothing and toys that you don't use any more.
Write notes to your family and friends telling them how much you appreciate them.
Show up at a friend's house with cleaning supplies and offer to make her home sparkle.
Rake your neighbor's leaves.
Volunteer with the Salvation Army to be a bell ringer.
Volunteer at a soup kitchen.
Pay for the person behind you in the drive through.
Open the door for everyone you see, and smile while you do it.
Christmas is a time of giving, and though we also receive gifts, let's encourage ourselves and our kids to give more this Christmas.