Keeping Kids Busy During Rainy Spring Days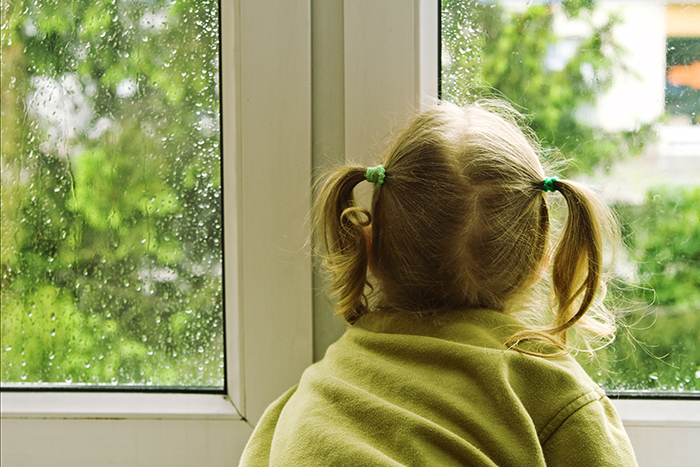 Spring is almost here, which means that there are rainy days ahead. During the downpours, there are only so many TV shows and YouTube videos that can keep the kids occupied. Fortunately, there are plenty of spring activities to offer children on rainy spring days.
Indoor Gardening
Yes, you can do indoor gardening right in your kitchen. Grab some paper cups, get the kids to fill them with soil, and bury a seed in the soil. Let the kids get creative and find unique seeds to plant:
Seeds in pantry cupboards like peas, beans, etc.
Seeds from fruits, like lemons and apples.
Help the kids cut the eyes out of potatoes that are sprouting.
Stick toothpicks in a sprouting onion and leave it in a glass jar with water at the bottom. You can even use rain that you've collected from outside.
When the kids have chosen the seeds for their indoor gardens, label the cups, sprinkle water on the soil, and put them on the window sill, where the kids can keep an eye on their growing garden.
Stuffed Animal Fort
This activity is simple, fun, and can be used for a variety of games. Simply drape a sheet over two or three chairs and then tape up one edge to make a door. Let them gather cushions and pillows for furniture, and then bring their favorite dolls and stuffed animals inside the magical fort. Write a letter ahead of time to ask your Elf if he would like to join in on the fun!
Puppet Theater
Ask the kids to write a script and to act out a play with their dolls and stuffed animals. Use the fort as the opening of the fort as the open stage. If you have an empty cardboard box, frame the stage with it: cut windows in the box and let the kids decorate it with markers.
Raindrop Races
When rain makes patterns on the windows, ask the kids to pick a raindrop and bet on which one will reach the bottom of the pane first. They can trace the drops with fingers. This is surprisingly exciting and can make a great activity for right before breakfast.
With these rainy-day activities, you'll be ready for those spring days that keep everyone indoors.