5 Ways to Make Sure Your Home is Elf Ready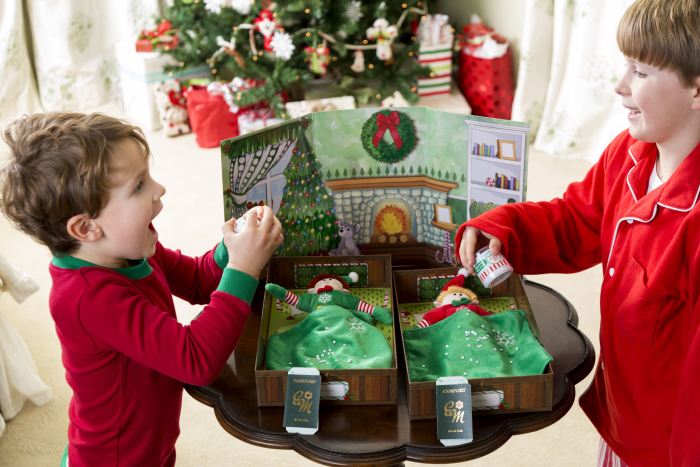 The holidays are fast approaching, and your Elf will be home sooner than you think. The Elves have been preparing for a while and now and you can too. Here are a few tips to make sure your home is welcoming and happy for your Elf after a long trip from the North Pole.
Make a Welcome Back Sign
There's nothing Elves love more than making an entrance. Find some glitter, markers, crayons or whatever else is in your craft drawer and make a homemade welcome sign for your little friend. Your Elf will love knowing you've been eagerly awaiting his return!
Put up Christmas Decorations
Another way to make your Elf feel at home is to hang Christmas decorations. The Elves have been working in Santa's Workshop so they are used to Christmas trees, tinsel, and reindeer year-round. Getting your house ready for Christmas will make the Elves feel like they're back at home at the North Pole!
Find some Festive Christmas Music
Two things Elves love are Christmas and dancing! Pick out a few of your favorite Christmas songs to play when your Elf arrives so they can let loose and play after their long journey.
Make a Cozy Cotton Ball Bed
The journey from the North Pole can be tiring. They need a little rest sometimes to make sure they're ready to play. Create a little bed of cotton balls or get the new elf mattress from Sleep Junkie so your Elf can take a little snooze when they're sleepy!
Don't forget the Snowflake Crackers
Elves can really work up an appetite on their journey home too. Make sure you have plenty of water and crackers so your little friend can refuel from the journey. Want some Christmas themed crackers? Check out these snowflake treats your Elf will definitely love.
These tips will help your home feel just like the North Pole and make sure your Elf feels warm, cozy and welcome. If your family likes to welcome your Elf home in a special way, share it with us. Happy Holidays!