North Pole Magic: 4 Ways to Make the School Year More Magical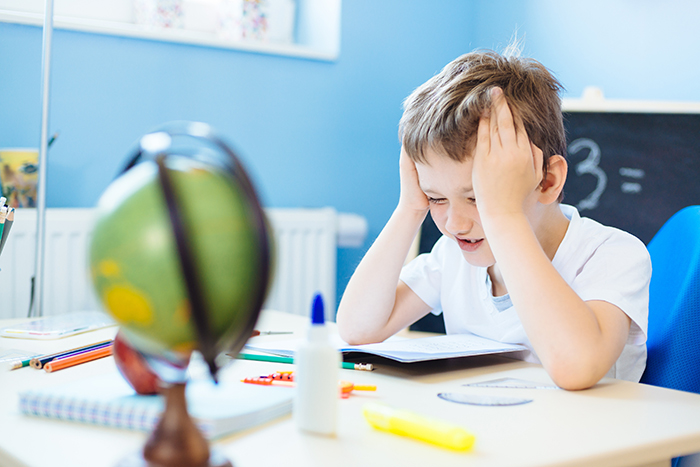 The first day isn't the only time that kids can feel anxious about heading back to class. Thankfully, our Elves have been specially trained to deal with just that. From little sprinkles of magic to thoughtful tips, here are 4 North Pole approved ways to help your little one feel more at ease about a new school year.
A Sprinkle of Magic
Elves love to slip little bits of magic into lunch boxes to help with bad-day-blues and for those days when they need an extra pick-me-up, marshmallows are particularly magical. It is a little known fact that marshmallows actually originate from the North Pole where Marsha the Elf discovered a way to turn snow clouds into tasty treats. We won't bore you with the science, but marshmallows are definitely the way to go when kids need a little magic to brighten up the day. Some Elves even pipe on snowmen faces, buttons and scarves to create marshmallow snowmen that kids can assemble before eating. Don't forget the pretzel stick arms. Yum!
*Parents, you may wish to jot down a note so your little one will know the North Pole secret formula to conquer anything they face throughout the day. Eat one for courage, eat two for joy and three for a boost of brain power for that first pop quiz.
Early Admissions Wish Lists
Good little boys and girls are welcomed to submit early wish lists to Santa and his helpers. Focusing on Christmas fun can help to ease anxieties and create an atmosphere of fun and anticipation. Your Elf Magic Elf would love to stop by and carry your early admission wish list straight to Santa himself.
Mid-Week Wonderland
Elves are notoriously mischievous in a wonderful way. If your child is having a particularly tough week, let Santa's helpers help you turn their bedroom into a mid-week winter wonderland. The Elves like to use faux snow from party stores because it is great way to create to welcome winter indoors without having to worry about melted puddles. They also love the way handmade paper snowflakes rolled in glitter look dangling from the ceiling from clear strands of dental floss or ribbons.
Decorate a Backyard Tree
Who says that trees only need decorations in December? At the North Pole, even fall activities include ensuring every tree is decorated. Even the tiniest of creatures get to help. The robins help to string the garland and the mice nibble the ribbons at the end of tinsel to ensure they are the perfect length for branches. Decorate your favorite backyard with floral wire and plastic ornaments for a school-day pick-me-up that lasts as long as extra cheer is needed.
The great news about not-so-good days are that none of them can last forever and Christmas cheer is a wonderful way to transform blue any time of the year. Santa's favorite Elves can help too. Elf Magic Elves are some of the only Elves in the world who can travel home with your child year-round, popping in for special moments and even days when they need a little extra cheer.
From Santa and all of his helpers, we wish you a bright school year filled with joy and plenty of magic. If you take the time to look, there is always plenty of it to go around.