New Year's Eve Activities for Kids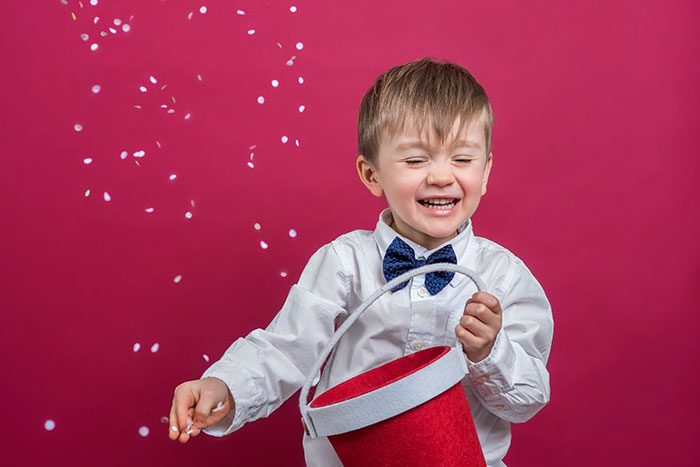 With New Year's Eve approaching, many adults are scrambling to figure out what can occupy their children while they're waiting for that sparkly ball to drop. The visions of sugar plums have dissipated a bit, and the "be on your best behavior for Santa" advice doesn't hold quite as much sway as it had before Christmas.
There's no way around it: it can take a long time to get to midnight when the kids are bored. Keep everyone happy—including the adults—with New Year's Eve activities for kids that will make the countdown to midnight a memorable and relaxing celebration.
Time Capsule
New Year celebrations are all about the passing of time, so why not turn the concept into a craft that can be appreciated in the present and the future? Make a time capsule to recognize all the events and milestones that have happened in the past year. It's fun, educational, and easy.
Find a Christmas-present box that's still lying around, or even a mason jar
Fill the capsule with small objects of importance. Have the kids write out their favorite memories from the year if they're old enough, or even draw pictures.
Seal it up, put it away, and open it next year, or the year after that, or maybe in ten years
Time will fly while you're making these time capsules and it'll be the New Year before you know it!
Redecorating Party
Is your Christmas tree still up? Invite the kids to redecorate it for your family's New Year party! Use party favors from the shindig: noisemakers, party hats, streamers, confetti–whatever you have around.
Transform the Christmas tree into a celebratory New Year tree! It's a fun and inventive way to pass the time until you're ready to ring in 2017.
Elf Games
The magic doesn't need to stop after Christmas. Even though Elves head back to the North Pole after Christmas, they have been known to show back up again when there's fun to be had. Here are some of our New Year's Eve favorites:
Craft a miniature snowboard and skis for your Elf using finger foods and sparkling cider
Make Elf passports
Dress up as Elves
Do Elf word searches
There is plenty of Elf fun and there are lots of games to play and if they don't like those games then look for air hockey sets that are best for the games rooms, that for sure will keep them busy while waiting for midnight. Take advantage of the last night of the year to celebrate the good times with friends, family, and Elves of all ages. Here's to a fun and happy New Year!