Simple Ways To Make Christmas Magical For Your Kids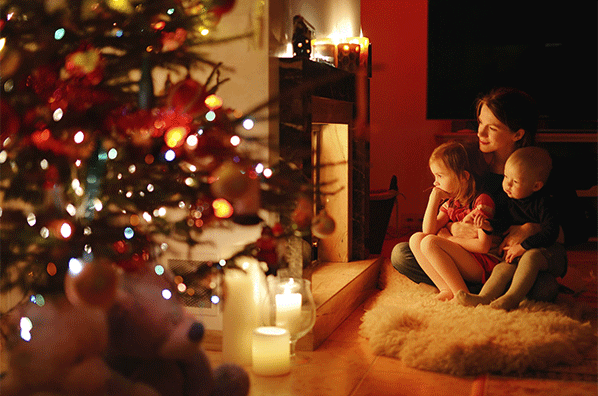 If you're a parent, then you know there's nothing better than experiencing the season through your kids' eyes. Sometimes, it's the inexpensive activities that create the most cherished memories. Here are some fun and creative ways to make Christmas magical for your kids:
1. Watch Santa Feed His Reindeer
It takes a lot of work to get reindeer ready for the big event! Make a point to watch Santa feed his reindeer nightly. He'll also read kids a story, and if you plan ahead a little bit, he will even send a personalized reply to your child's letter. Better yet? He might even read your child's letter on the air! This is a tradition you don't want to miss. It's unique and fun—and it's actually free. Make sure to position your computer so your elf can see Santa, too!
2. Keep Up With Santa
Make sure to keep up with Santa by subscribing to St. Nick's Newsletter. You and your children will always be the first to know about what's happening at the North Pole, what the elves are up to, and what new fashion trends are popular for Elves this year. It's fun to have a conversation with your children about what you just read. Watch how their imagination is sparked, thinking about what Santa is doing until the next update.
3. Read Christmas Stories Together
There's no time like the present to start a new tradition! Starting on the first day of December, make it a point to read a Christmas book every night. Work with your own collection, check out books from the library, and trade with other parents. Your child will grow more and more excited about Christmas, and the wonder of every book will open up a whole world of possibilities for his imagination. Save the most special books for Christmas Eve and Christmas Day. Your children will love the anticipation of waiting for their favorites.
4. Make Your Own Polar Express Adventure
Work with your spouse on this one. One of you reads the kids a bedtime story (or two) while the other quietly bags popcorn and puts hot cocoa in travel mugs. When it's time for lights out, your children will find their Polar Express ticket on top of their pillows, in their pockets, or wherever you can secretly place them. Then, take the whole pajama-clad family on a Christmas-themed adventure. Drive around looking at Christmas lights, go ice skating, visit Santa, or do anything else holiday related. This is one tradition your kids are sure to love.
Christmastime is undoubtedly the most magical season, for both children and their parents. Enjoy the time that you get to spend with them when building these traditions. Teaching them the meaning of Christmas, and showing them all of the wonder that the Christmas season holds will make this time that you spend together truly memorable. Merry Christmas!