Elf Magic Elves Join Smile Train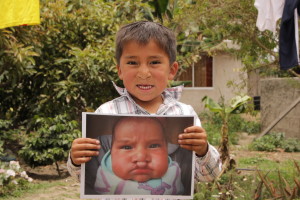 NORTH POLE — Santa Claus has just approved a key assignment for a special band of highly-trained, Elf Magic Elves he is calling his "Elfies." These Elfies (which stands for Elf Love For Improving Every Smile) will soon begin their efforts with Smile Train's local partners around the globe to be there for children undergoing life-changing cleft repair surgery.
Santa was particularly excited about partnering with Smile Train to help children in a different way. "I wanted to broaden our mission of teaching about love beyond Christmas time," he said. "By working with Smile Train, my Elfies can stay by a child's side throughout a much-needed surgery whenever and wherever that happens."
Unlike other Elf Magic Elves assigned to the workshop that return to the North Pole on Christmas Eve, Elfies may remain with children as long as they'd like.
"The magic of Christmas now brings gifts throughout the year," Santa added. "The North Pole isn't just in the business of making toys and spreading Christmas spirit, but also fixing broken smiles."
Remember, moms and dads who support these Elfies on their mission will be supporting Smile Train. Elfies are determined to help children create more smiles around the world, but they need your help.