Elf Inspired Summer Learning Activity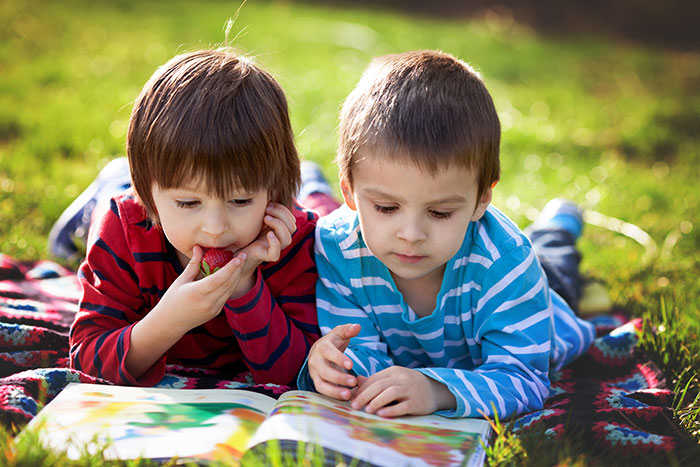 'Twas the night before school started
And all through the land,
Parents were wishing
That they'd had a plan:
To stabilize learning
The children had gained
In school work last year—
Was that all in vain?
Reading levels dropped
Three to six months,
All that lost learning
On so many fronts!
So what can you do
To keep learning alive?
With summer distractions?
Let the Elf arrive!
Make a time and a place,
Just the three of you—
The Elf, the child,
And yes, yourself, too.
Plan a fun book
You will write together,
An excellent activity
For rainy weather.
Christmas memories,
Other holidays, too,
Dictated or written
By your child, the Elf, and you.
---
Parents with school-aged children are keenly aware that many gains made by kids over the course of the school year are often lost during the summer months if children do not practice their newly acquired skills.
Helping the young learners in your life to retain the knowledge and skills they've achieved during the school year is not that difficult when you enlist the aid of an Elf!
Here's the plan:
Create a comfortable and inviting writing space.
For very young kids, aged four to seven years, ask them to dictate a story that an adult writes down. It is important to write exactly what the child says, using his own sentence structure and words.
For older children who are reading and writing better, sit with them and ask open-ended questions as their story develops, to help them along.
Keep the sessions short enough that the child does not become bored or stressed by the activity. Start with twenty minutes and add to it if the child continues to show interest. Some days will be more productive than others.
After the words are on the page—stick to short sections of text per page—have the child create illustrations to enhance the story. Encourage him to include the Elf in his pictures.
When finished, staple or tape the pages together to make a book. Have your child design a cover for each book he writes, with his name prominently displayed.
Let your child read his completed story back to you. Of course, the Elf will be with you for this reading! Even young children can "read" the stories they dictated to you.
In addition to helping the kids keep their reading and writing skills sharp during summer months, these books make excellent gifts for grandparents, uncles, aunts, and close friends. Simply photocopy, add an author's page with information about the author, and next year's Christmas shopping is done.