4 Ideas To Make Your Summer Vacation Magical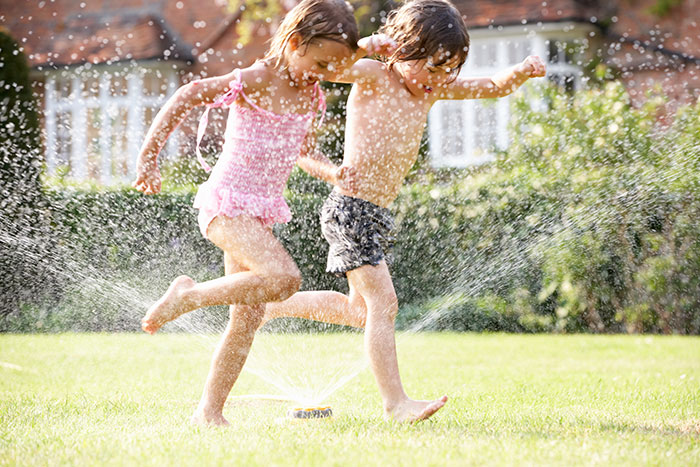 The first few weeks of summer are exhilarating: school is out, family trips are planned, and the opportunities for adventure seem endless. But what about after those exciting first couple of weeks? There's no reason that the excitement has to wind down. Make this summer magical with these ideas to help kids spend their time out of school the best way possible—with fun, joy, and exploration:
1. Break out the water.
Water play doesn't have to mean heading to the pool, the beach, or the lake every week. When you don't intend to leave the house, try breaking out the water guns, setting up a kiddie pool in the backyard, or hooking up the hose. Every activity is more fun when water is involved. Water tag with squirt guns is a must-try for every family.
2. Explore your city.
Have you ever played tourist in your own city? Chances are, there are plenty of attractions that you've never had the chance to check out. Make it your mission to visit a new attraction every week of the summer. Visit local libraries, museums, and zoos, then branch out and try out a new park that you've never been to before. If you're feeling really adventurous, pretend that you are a family on vacation who have never visited the city before. Hop on the city bus and ride around. You never know when you'll find a new family favorite.
3. Experiment in the kitchen.
One of the most valuable skills you can teach kids is how to cook. Show them how to use the grill, make ice cream and experiment with new flavors, or check out that fascinating new fruit at the farmer's market. As an added bonus, the kids will be much more likely to try new things when they've participated in the process of selecting or creating them.
4. Allow for plenty of free days.
During the school year, kids' schedules are often crammed with activities. During the summer, make sure they have plenty of time for creative freedom. Provide basic materials, but don't always tell them what to do with them. Keep an art box stocked with paint, clay, crayons, and items for collages. Fill a dress-up box with interesting clothes and see what the kids create. Give them the freedom to use their imaginations and embrace creativity!
Summer is a remarkable time for kids. At no other time in the year are kids able to so fully embrace their own unique desires and imaginary quests. Once the kids are out of school for the summer, let them fully embrace that freedom so that when the school year returns, they'll be rejuvenated and ready for whatever school has to offer.