How to Survive The Week After Christmas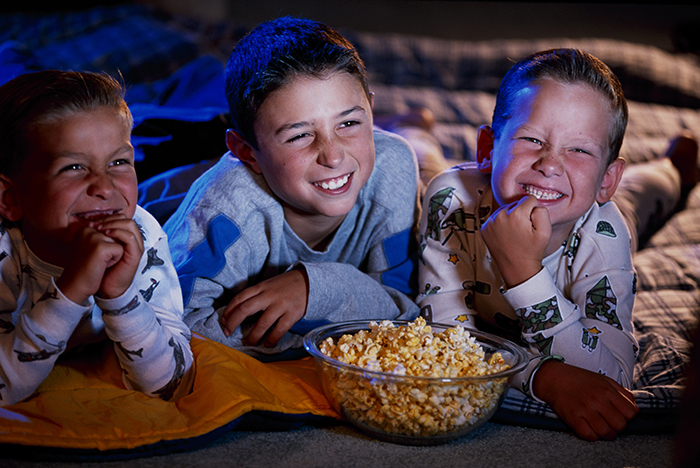 The weeks leading up to Christmas were full of magic, wonder, and anticipation. You wrapped gifts, planned activities and crafts, celebrated, and best of all, you watched the kids enjoying the holiday; Christmas was a success.
Now what? What about the week after Christmas? With all the excitement leading up to Christmas, you want to start the New Year with just as much fun. Here are some ideas to keep the magical feeling (and your sanity) alive after the big day:
Step out of your usual routine
Take the kids somewhere interesting, and somewhere you've never been before. Don't be afraid to make a mini road trip out of it and travel somewhere that's not in your town. Even if your destination is just an hour away, it will feel like an adventure for you and the kids when you break out of the usual routine. Look for restaurants, museums, libraries, or shops that you've always heard about but haven't had the time to visit yet. You can also branch out by trying something new with the kids, like roller skating, go-karting, or watching a local theater production.
Embrace the winter weather
Let your inner child come out to play with your kids in the snow by going sledding, having a snowball fight, and making snow angels. If it's cold but not snowy where you live, dust off your ice skates and head to the local rink with your kids. You'll all get some exercise, and your kids will love seeing you having fun playing on the ice with them.
Movies and pizza
Few things top a family movie and pizza (or any other takeout) night, and this treat is usually reserved for the weekend. Take advantage of being out of school and work by hosting a weekday family movie night. Let your kids choose the movie, or pick one of your favorites from your childhood, and enjoy some quality family time together.
No matter how you spend the week between Christmas and New Year, keep the holiday magic going. Your kids had a wonderful Christmas, and spending quality time with them will ensure that they keep the feelings of excitement and joy long after their presents have been opened.